We Have Healthcare Plans as Low as
$20* Per Month!
*Child age 2-18. 
Children 0-18 require an accompanying adult membership. There is a one-time enrollment fee collected at the time of enrollment: $50 for an individual and $75 for a family 
Providing Exceptional Healthcare Services
Want the latest information, tips, and advice about your health and health insurance from our staff? Give our blog a look through. We know you'll love it!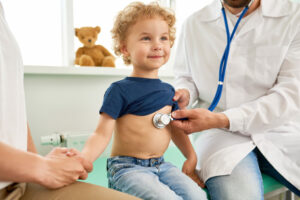 In today's fast-paced world, with health concerns on the rise, the significance of primary healthcare for timely diagnoses cannot be
Read More »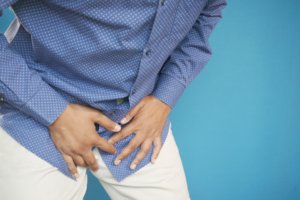 At Christian Healthcare Centers (CHC) in Michigan, we believe that compassionate care extends to every aspect of your health journey.
Read More »
Thank you for being a wonderful healthcare provider for the past few years. I enjoy the friendly atmosphere of your clinic. The clinic is always clean, organized and modern, the staff well trained, helpful and sincerely concerned about my health needs. I never felt like a number, but instead was treated like a member of a close family.
We moved to CHC from an office where we had a traumatic experience and CHC has been so understanding, gentle, and helpful with our transition. I would not bring my daughter anywhere else but here.
CHC has been a gift to our family. The staff is professional, compassionate, and the facility has excellent equipment to treat many conditions onsite. Their service to each of my family members has been the best medical care we have received.
There is so much to love about Christian Healthcare Centers. The doctors are absolutely top notch. They care for the whole man, not just the physical man. My family and I have been so blessed by the ministry of this fine team!
Absolutely LOVE being a part of this office. Our family has nothing but great things to say about the facility, staff, physicians, and leadership. This is a breath of fresh air in the primary care space!
Christian Healthcare is like no other. The personal approach, the Christian atmosphere, and the staff are amazing. I brought my teenage daughter for her first appointment and she really liked it. She said she felt listended to and the doctor spent time explaining what was going on for her.
We've been so pleased with the level of care and genuine concern at CHC and definitely appreciate the "whole person" approach, both because the doctors look at everything at once to try to determine root causes of symptoms and also because they're willing to take less "modern medicine" approaches to healing. The pediatrician even prays with us at the end of each appointment and responds by email probably faster than she should for her own work-life balance! I feel like our whole family is known, loved and cared for personally from the moment we walk in the door and greet the receptionists, to the friendly nurse taking vitals, to the doctor who never seems rushed, and through to the check-out process. After the first appointment, the word we keep using about this model of healthcare is "refreshing."